Expert advice
We're here to help you succeed with expert advice for childcare businesses and real experience
When you're looking to set up a new childcare provision, or you're developing an established one, make sure you benefit from our experience and expert advice for childcare businesses. In particular, on how to avoid the pitfalls and make it a successful, healthy and sustainable business. 



Since we started in 2013 we've helped lots of settings to start strong and stay strong. Plus help them develop a sustainable provision; the expert advice for childcare businesses and information you'll get from the Childcare Business Support is founded on real experience and practical solutions.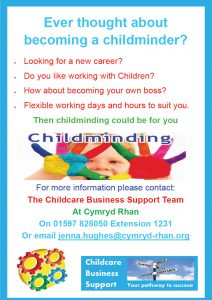 Your Setting is not in Merthyr Tydfil county Borough?
If your setting is not in Merthyr Tydfil County Borough, but you would still like to access our services then please contact us. And for a reasonable charge, we will be able to provide tailored support to your specific needs at an affordable cost.
The Apprenticeship, Traineeship and Jobs Growth Wales Programmes are led by the Welsh Government. And are supported by the European Social Fund.